Social networking site defends practice

By Allen Smith, J.D.
Dec 22, 2017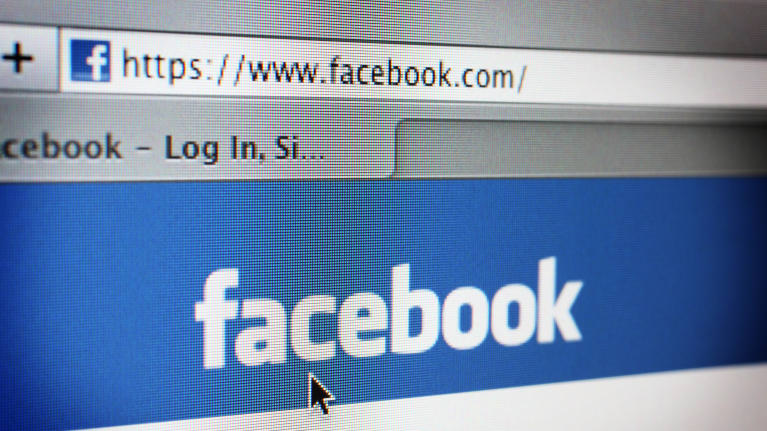 Employers are blocking older Facebook users from seeing their job ads on the social media site, according to an attorney challenging the practice in a Dec. 20 class action.
Facebook has been complicit in the age discrimination, said Peter Romer-Friedman, an attorney with Outten & Golden in Washington, D.C., and a lead attorney in the case. Hundreds of employers "consciously decided to exclude" older workers by formatting their job ads so that only younger Facebook users will see them, he stated.
It's long been suspected that employers were screening out older workers but now there's a smoking gun, Romer-Friedman said.
Online Ad's Explicit Age-Related Statement
The Communications Workers of America and three workers brought the Age Discrimination in Employment Act (ADEA) lawsuit against T-Mobile US, Amazon and Cox—all three of which had ads targeting users by age on Facebook—and will bring it against hundreds more in addition to Facebook, Romer-Friedman said. The lawsuit claims that millions of older Americans were excluded from viewing job ads on the website in violation of the ADEA. Companies that have allegedly excluded older workers from seeing their job ads on Facebook include Capital One, Citadel, Defenders, Fairfield Residential, Leidos, Sleep Number, Triplebyte and Weichert Realtors.
The ads make such statements as, "One reason you're seeing this ad is that T-Mobile Careers wants to reach people interested in Customer Service based on activity such as liking pages or clicking on ads. There may be other reasons you're seeing this ad, including that T-Mobile Careers wants to reach people ages 18 to 38 who live or were recently in the United States. This is information based on your Facebook profile and where you've connected to the Internet." The ADEA prohibits discrimination against workers aged 40 and older.
The other lead defendants had similar ads. Amazon sent employment ads to reach people ages "22 to 40" and "ages 18 to 50," and Cox sent employment ads to reach people "ages 20 to 45" and "ages 20 to 50."
Plaintiffs Lura Callahan, 67, and Linda Maxwell Bradley, 45, are former call center workers with extensive experience in the telecommunications industry. Plaintiff Maurice Anscombe, 57, is a former cable technician and law enforcement officer. All three are recently unemployed workers who use Facebook and other websites to search for work, but haven't seen the employment ads available to younger job seekers.
A 2016 Society for Human Resource Management survey notes that 66 percent of employers who recruit via social media use Facebook.
"I'm upset that so many companies are blocking me and other workers from even learning about job opportunities," Callahan said.
Facebook's Defense
But Rob Goldman, vice-president of ads at Facebook, said in a statement, "Simply showing certain job ads to different age groups on services like Facebook or Google may not in itself be discriminatory—just as it can be OK to run employment ads in magazines and on TV shows targeted at younger or older people. What matters is that marketing is broadly based and inclusive, not simply focused on a particular age group. In addition, certain employers want to attract retirees, or recruit for jobs with specific age restrictions like the military or airline pilots."
If an employer is targeting a certain population, the next question is whether age is a bona fide occupational qualification (BFOQ), said Christine Walters, SHRM-SCP, J.D., sole proprietor of HR consulting FiveL Company in Westminster, Md. For example, a bartender would have to be age 21. That's not an ADEA issue but may be a state law one, she said. Another example: the mandatory retirement age for U.S. pilots is 65. The BFOQ defense is a narrow one, though.
"To some extent Facebook is right. To the extent that they're only putting the information out there in an objective fashion might provide some defense," said Charles Krugel, an attorney in Chicago.
The ADEA does not apply for purposes of selling products; it applies to employers. Facebook's claim that targeted ads for recruiting helps create a diverse work force is credible only if it can prove that it targets those over 40 years old to the same degree that it markets to those who are younger, said Mark Kluger, an attorney with Kluger Healey in Florham Park, N.J.
"Employers have always been able to choose where to advertise if seeking to hire certain demographics. There are not a lot of 40-plus year-old men reading Teen Vogue, at least they better not be, so an employer looking to hire young women could always place ads in that venue," Kluger said. "But actually identifying an age range in the ad, that is new."
Some Unaware of Age-Targeting
Romer-Friedman said that there wasn't proof that Facebook was targeting those over 40 as much as the young. Some employer representatives did not realize that their organizations were participating in age-targeted ads on Facebook and apologized, he asserted, saying the plaintiffs were willing to settle in such cases.
He expressed surprise that Facebook was "doubling-down on this blatant age discrimination."