Thanks to SHRM & Allen Smith for quoting me in their 11/10/17 article.
Court Orders Glassdoor to Reveal Reviewers' Identities
Grand jury investigation needs information in wire fraud case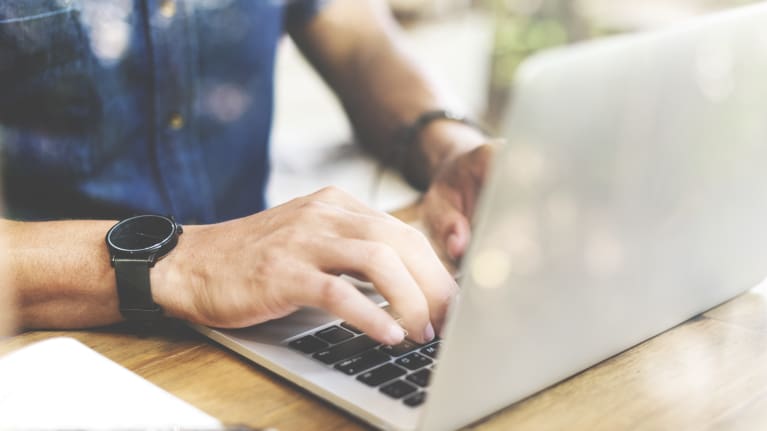 A Nov. 8 court order requiring Glassdoor to reveal the identities of eight users in response to a grand jury subpoena in a wire fraud case may have a chilling effect on Internet free speech, an employment attorney says.
Glassdoor operates Glassdoor.com, a website where employers can promote their companies to potential workers and employees can anonymously post reviews of what it's like to work at their companies.
It is "particularly concerning" if Internet users who believe they can have anonymous online discussions have their anonymity compromised by a mere subpoena, said Jadzia Butler, an attorney with Covington & Burling in Washington, D.C., which filed a friend-of-the-court brief in the case. Some employees use the platform to report managers' or co-workers' problematic behavior. Without their identities' being kept confidential, they may be less likely to do so. That's bad for the employer, which could have been made aware of things it did not know were happening, she said.
The users in the case posted anonymous reviews about an unspecified federal contractor on Glassdoor.com, criticizing the company's management and business practices. For example, one anonymous employee wrote that the company "manipulates the system to make money unethically off of veterans/VA [U.S. Department of Veterans Affairs]." Another asserted that "there's a real disconnect between how this program runs and how the VA thinks the program runs."
First Amendment Argument Rejected
Glassdoor argued that complying with the grand jury subpoena would violate its users' First Amendment rights to associational privacy and anonymous speech. But the 9th U.S. Circuit Court of Appeals disagreed, ruling that there was no bad faith on the part of the government in its investigation.
The court recognized that enforcing the subpoena implicated the anonymous website users' First Amendment rights, "because they have a limited right to speak anonymously." The court added, "This is true whether the speech occurs online or offline." But it said that "the right to speak anonymously is not unlimited. The degree of scrutiny applied to alleged infringements of the right to speak varies depending on the circumstances and the type of speech at issue."
The court emphasized that in this case the government seeks to unmask anonymous speakers to identify potential witnesses in aid of a federal grand jury investigation into possible fraud. "The speakers whose identities the government seeks may well be witnesses to this criminal activity, perhaps even participants in it," the court stated.
Decision Criticized
However, Butler said that the employees aren't implicated in a crime and are mere witnesses. "They did not ask to be dragged into this legal process. Now they and those who hear about their story will think twice about expressing themselves in this way."
"From a civil liberties standpoint, such an important decision speaks to other courts throughout the United States and sends a message abroad," Butler said. The United States up to this point has been "a shining beacon of hope when it comes to free expression." But this decision "may validate what other countries do in similar but more sinister circumstances."
Much of the Internet is predicated on anonymous communication, she said. Someone may be in high school and gay but not ready to come out. Or someone may want to talk about a serious health problem without making that condition public. Someone may want to read a book deemed controversial but not want to be associated with it. The ability to unmask someone's identity by taking out a subpoena not at them but at a platform they use is "pretty frightening," she said.
Paul Alan Levy, an attorney with Public Citizen, criticized the court for relying on Glassdoor's notice to users that if it got a subpoena it would obey it. "This does not lessen the expectation of privacy of users," he said.
[SHRM members-only online discussion platform: SHRM Connect]
Decision's Reach Debated
But Mark Kluger, an attorney with Kluger Healey in Florham Park, N.J., said, "Since most employees who post on Glassdoor probably don't work for criminal enterprises or those that are targets of FBI investigations, the average contributor likely has nothing to worry about."
Mark Neuberger, an attorney with Foley & Lardner in Miami, agreed, saying, "This subpoena is not and should not be the end of sites like Glassdoor or other ones where people can comment about their doctors, restaurants or anything else."
The government was not engaged in a broad fishing expedition, stated Daniel Schlein, an attorney in New York City. Instead, it asked only for the names of users posting reviews about the contractor under investigation who appeared to have relevant information. "As a result of negotiations with Glassdoor, the government narrowed its request for information from all 125 users who posted reviews to only eight who have arguably described fraudulent behavior," he noted.
However, Charles Krugel, an attorney in Chicago, said, "This decision should make employees think twice about using Glassdoor when employees accuse their employer of serious criminal misconduct."
Aaron Mackey, an attorney with the Electronic Frontier Foundation, said, "The decision will undoubtedly chill anonymous speech of Glassdoor users and those who use other online platforms. This is a shame because services such as Glassdoor provide important opportunities for employees to speak openly and frankly about their experiences."
Glassdoor said in a statement, "We are disappointed in the 9th Circuit's decision to deny our appeal to protect the identities of eight Glassdoor users whose contact information was being sought in connection to a federal criminal investigation linked to alleged fraud, waste and abuse of federal funds." It added, "Glassdoor vigorously fights our users' First Amendment rights to freedom of speech, including sharing opinions online about their workplaces anonymously."