Linked In: Charles Krugel's Labor & Employment Law & Human Resources Practices Group
YouTube:  Charles Krugel's You Tube Channel—See my TV & video interviews & presentations
The Chicago Lawyers' Committee's Named Me Their Outstanding Volunteer Attorney for 2013
Photos:  Real people at work with a twist; not crappy stock photos
Boards of Directors & Other Affiliations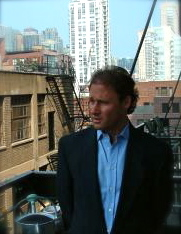 People often ask me how and why I got into my field. The following biographical statement answers that (I hope).
Born and raised in the West Rogers Park neighborhood of Chicago, I graduated from Philip Rogers Public Elementary School. Upon moving to north suburban Morton Grove, I attended Niles North High School in Skokie. Growing up, I learned about business, self-employment and entrepreneurship from family.
My father owned and ran a chain of pharmacies in Chicago for approximately 35 years. He often worked 80 plus hour weeks. On a number of occasions, I helped him with operations such as management, debt collection and liquidation. My grandfather was an immigrant and businessman who owned his own grocery stores in Chicago. On a daily basis, he was up at dawn going to produce suppliers and stocking his stores. Furthermore, he helped set other relatives up in business. Family taught me the value of hard work and how to compete and succeed in business.
While working for my dad and a grocery store chain, I developed an interest in human behavior and management styles in the workplace. I cannot definitively explain why, but I began to take notice of different types of status, performance and conduct-oriented behavior. Sometimes, these behaviors were counter productive and destructive. Other times, these behaviors instilled loyalty, sense of purpose and helped to increase productivity.
Additionally, as I got older, I became fascinated with work. Even the words "work" and "career" are interesting. In fact, work and career are two key driving forces of western civilization.
Furthermore, America was founded upon the principle of taxation with representation. What's taxed? Our earnings from work. What's represented? Our freedom, including the ability to engage in the work and/or career of our choice. So, part of my motivation for my career choice is my fascination with why and how we work; how we earn a living. My educational pursuits reflect this interest.
While an undergraduate at Bradley University, I advanced my interest in human behavior by majoring in psychology and pursuing coursework in both clinical and industrial/organizational psychology. After graduation, and prior to pursuing a Master of Arts degree in industrial/organizational psychology, I did social work and counseling with long-term mentally ill individuals in inpatient and outpatient settings in Chicago.
Based on my fascination with human behavior, I debated the merits of clinical psychology and industrial psychology. I chose graduate study in industrial/organizational psychology, at the University of North Carolina at Charlotte. I pursued this degree because I am fascinated with workplace behavior, employee productivity, why people pursue particular vocations and because it pays well.
During my first year of graduate school, I adopted the perspective that the practice of industrial/organizational psychology was "soft". It was too "touch feely" and I have always thrived on pressure and conflict. Consequently, I decided that once I earned my masters degree, I would attend law school at the Ohio Northern University College of Law and become a specialist in labor and employment law.
RESUME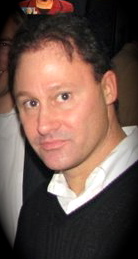 Charles A. Krugel, Human Resources Attorney & Counselor; Labor & Employment Law on Behalf of Management, July 2000-Present
Private practice. Represent & counsel management in labor & employment negotiations, labor & employment board matters, litigation, union avoidance & relations, & alternative dispute/conflict resolution. HR policy & practice development, training & planning.
Accomplishments: Lead negotiator for more than 7 collective bargaining agreements (CBAs), 9 interim/temporary labor agreements & 68 employment agreements, including noncompete & severance/separation agreements. 3 successful union avoidance campaigns. Represented management in more than 70 lawsuits, arbitrations, mediations & agency cases/complaints. Resolved more than 85 grievances, complaints & investigations.
For a more in-depth explanation of my practice, please click here. You'll be taken to an essay wherein I explain what human resources, labor & employment law & labor & employee relations are, and how they affect a business' bottom line, and how I help to reduce these expenses.
The Human Resource Store, Director of Legal & Compliance Services Sector, January 2005-December 2009
Represent Human Resource Store (HR Store) clients concerning their labor & employment law issues, provide counseling regarding compliance matters, strategic planning, play a leadership role in all of the HR Store's activates.
Air Line Pilots Association, Labor & Employment Attorney, March 1999-July 2000
Represented United Airline's 9,500 pilots at 10 airports. Negotiated labor & employment agreements, litigated labor board cases, arbitrations, mediations, company & government proceedings & investigations. Resolved pilot general HR issues.
Accomplishments: Member of collective bargaining committee: negotiated 1 CBA. Negotiated 3 labor agreements. Argued 2 labor board cases, 2 arbitrations & 1 mediation. Represented pilots in 11 company & government investigations.
YMCA of Metropolitan Chicago, Director of Employee Relations, April 1998-March 1999
Managed employee relations for a 4,300 employee, 35 facility operation.Created & implemented HR policies & procedures. Managed conflict resolution & investigations, EEOC/IDHR & wage/hour complaints. Negotiated employment agreements.
Accomplishments: Reduced legal expenses by more than 1000% & reduced unemployment compensation expenses by more than 40%. Managed 1 union avoidance campaign (successful). Argued 5 agency cases & negotiated & drafted 5 employment & separation agreements. Resolved 30+ investigations & internal complaints.
Chicago Public Schools, Labor & Employee Relations Attorney, November 1994-March 1998
Negotiated & administrated CBAs in a 46,000 employee, 516 site organization. Counseled management regarding issues. Hearing officer & representative in dispute & disciplinary proceedings.
Accomplishments: Negotiated & administered more than 17 labor & employment agreements. Resolved 300+ grievances, 65 in-house proceedings, 4 arbitrations, 2 mediations & 25 investigations.
EDUCATION
Admitted to the Illinois Bar.
Juris Doctorate Ohio Northern University College of Law Moot Court-Negotiations, Mock Trial & Administrative Law Competitions; Graduate Representative for University Senate.
 Master of Arts Industrial/Organizational Psychology University of North Carolina at Charlotte Graduate Student Representative for University Senate.
Bachelor of Science Psychology Bradley University Alpha Epsilon Pi, Executive Board Member & Rush Chairman.
AWARDS
CIVIC ACTIVITIES & AFFILIATIONS
Latinos Progresando, January 2015-Present, Board of Directors.  Leads Chicago in immigration legal services, theater arts & community development.
GOA Regional Business Association, 2014 Board Chair; 2011 – 2013 Board Vice Chair & 2010 & 2011 Chair of the Government Affairs Team; Member since September 2004-present; member Board of Directors October 2008-present.
ChildServ (115 year old child advocacy, group home, foster home & adoption services organization), Member Board of Directors & Co-chair of the human resources committee – July 2007-present.
The Lakeside Community Committee, Board of Directors, March 2010-Present.  40-plus years of providing foster care and related services for needy children, reuniting biological parents and their children & strengthening the social and economic base of the community.  Currently, the LCC has about 60 staff members servicing more than 250 children and families in Chicago's Grand Crossing neighborhood and surrounding communities.
Youth Outreach Services, founded in 1959, YOS provides family & child advocacy, health, legal, education & shelter related services to disadvantaged Chicago youths & their families. Member Board of Directors, October 2010-present.
The Kelly Hall YMCA, part of the Y's of Metropolitan Chicago. Opened in January 2009 in Chicago's West Humboldt Park neighborhood. Provides day camp, parenting & health workshops, a technology center, senior activities & many other health, education & vocational services. More information is available here PDF & here. Member, Board of Directors, April 2012-present.
Black & Latino Acheivers (BLA), part of the Y's of Metropolitan Chicago.  We foster the academic, personal and career development of African-American and Latino youth enrolled in the 7th – 12th grades (ages 13-18) by focusing kids on career, college educations & scholarships.  Member, Steering Committee, April 2011-present.
Small Business Advocacy Council, founded in 2010, the SBAC is the voice for small-to-medium sized businesses in Chicago; member Board of Directors, 2010-2015.
Young Professionals Board of The Chicago Bar Foundation, the charitable arm of The Chicago Bar Association, June 2009-July 2014.  Also a member of the CBA since 2007.
The YMCA Alliance (the 40 year old welfare-to-work, jobs training & literacy arm of the YMCA of Metropolitan Chicago), Board Chairman from 2007-2011 & Member of the Board of Directors, April 1999-December 2011; Past Board Treasurer & Chair of Finance Committee. The Y-Alliance closed its doors at the end of 2011 after 40-plus years in business.
Youth Communication Chicago (publisher of New Expression, Chicago newspaper for teens & produced by teens), Member, Board of Directors – May 2006-March 2009 &from March 2007-March 2009, I was Board President for 2 years.

Urban Gateways (children's arts education organization), Member, Junior Board of Directors – September 2004-December 2008.
Time Dollar Tutoring (free tutoring & computers for CPS' students), Member & Vice President, Board of Directors – September 2004-January 2007.

Chicagoland Chamber of Commerce, Member & Member of Employment Law & Educational Workforce Quality Committees – January 2005-December 2008.
Labor & Employment Relations Association, Chicago Chapter, Member – October 2004-Present.
Jewish Children's Bureau, Big Brother/Mentor Program, Volunteer "Big Brother" for 3 kids – March 1995-December 2007.
Bikers Against Child Abuse (BACA-motorcycling advocates) – Legal Council for the Chicago Chapter – January 2004-November 2005.
Law & Policy Institution's Guide, Member of Advisory Board – August 2006-January 2009.
World Trade Center Illinois, Member – September 2006-December 2009.