I'm quoted in this. Thanks SHRM & Allen!
Club says worker was fired for time card theft days after she made harassment claim
Allen Smith, J.D.
Apr 26, 2017
She filed in state court but the club removed the case to federal court. In an unusual move, the U.S. District Court for the Southern District of Florida judge then sent the state law claims to state court while retaining jurisdiction over the federal law claim. This will likely force the plaintiff to choose which court and claims she prefers in order to avoid having to fight her case on two fronts, according to Mark Kluger, an attorney with Kluger Healey in Florham Park, N.J.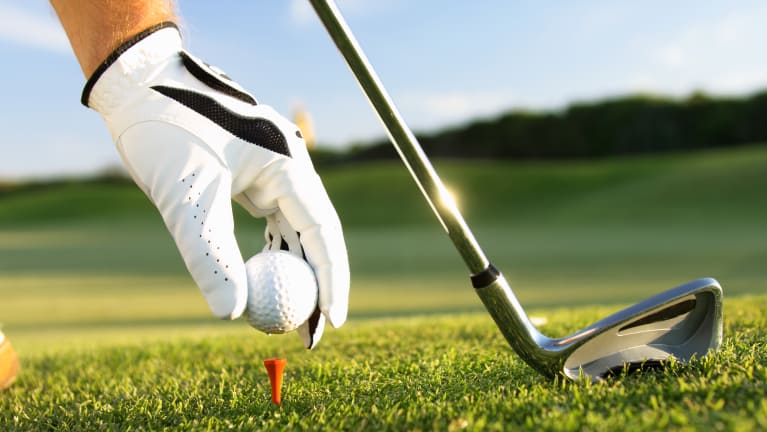 Erin Breen, who oversaw the daily operations of the club's kids program, claimed that during the last several months of her employment she endured unwelcome sexual advances by Joe DiPasquantonio, the food and beverage manager. He allegedly made daily advances at work, repeated sexual jokes, and made advances via text message and sexual comments on social media.
Days after complaining on Dec. 30, 2013, to the spa director about him, Breen was accused of time card theft. She asked for proof but the club declined to provide it and discharged her on Jan. 16, 2014.
Breen sued the club under state and federal law for retaliation for complaining about harassment, alleging that she had been a well-regarded employee who had received positive feedback from the club throughout her employment. And she sued DiPasquantonio under a state common law claim of tortious interference with an employment relationship.
State Claims Sent to State Court
Judge William Zloch, a judge for the U.S. District Court for the Southern District of Florida, sent Breen's state claims, including a retaliation claim against the club arising under the Florida Civil Rights Act of 1992, to state court, keeping only the federal claim of retaliation in violation of Title VII of the Civil Rights Act of 1964 in federal district court.
The judge said that the state law claims "present both novel and complex questions of state law, which would otherwise predominate over the federal claim presented here."
The court's decision was unusual, said Charles Krugel, an attorney in Chicago. He noted that the court admitted as much when it stated, "The court recognizes that current trends in the law favor expanded federal court jurisdiction."
"The judge no doubt recognizes that none of the parties will want to fight a two-front war and risk a double loss or split decision," Kluger said. "Thus the plaintiff will either drop the Title VII claim and stay in state court or [drop] the state claims and remain in federal court. In this case, state court is the better venue for the plaintiff."
Termination Soon After Complaint Raises Suspicions
The firing of a harassment complainant soon after he or she brings his or her claim forward "happens fairly often," said Robin Shea, an attorney with Constangy, Brooks, Smith & Prophete in Winston-Salem, N.C.
[SHRM members-only toolkit: Involuntary Termination of Employment in the United States]
The close timing between a claim and termination alone will likely result in a retaliation claim, said Suzanne Bogdan, an attorney with Fisher Phillips in Fort Lauderdale, Fla. "In such event, it is highly unlikely that the employer would be able to have the case dismissed on a summary judgment motion—thus, requiring trial or settlement—unless the company has such clear and unequivocal evidence of the serious behavior—time card fraud here—that the evidence is indisputable."
But some employers will feel that it is appropriate to terminate an employee for misconduct even though the employee recently complained, she noted.
Bogdan said it would make the employer look fair and credible if it provided the employee with the evidence in question and gave the employee the opportunity to give his or her side of the story. "It is possible that the employer is mistaken. It is far better to find out about an error before termination than after the claim," she said.
If an employer discovers serious misconduct by an employee soon after he or she has complained of harassment, it should scrutinize the circumstances under which the misconduct was discovered, Shea said.
"Was the misconduct discovered by someone directly involved in the harassment issue or by someone with no apparent axe to grind?" Shea asked. "Was someone actively looking for dirt on this employee because of her harassment complaint, or was it discovered through a routine audit of all employees' time records?"
Investigate the issue of misconduct, such as time card fraud, separately from investigating the harassment, Bogdan recommended.
Allison West, Esq., SPHR, SHRM-SCP, principal of Employment Practices Specialists in San Francisco, said that if she were conducting a harassment investigation and someone told her that time card theft had been found, she wouldn't inquire further into the theft but instead would focus exclusively on the harassment investigation, leaving the alleged time card theft for a separate investigation.
Employees often think that employers' investigators are biased toward management, so investigators need to ensure they are not being influenced if management wants a specific outcome, she cautioned. "Follow the facts and check your own biases," West said.
Documentation and Consistency
If an employer undertakes disciplinary action of the complainant soon after a claim of retaliation, "documentation will be critical," noted Elaine Herskowitz, principal with EEO Training and Consulting Services in Potomac, Md. The documentation "should establish that the employee committed the workplace violation and that the employer has imposed the same penalty against others who committed such violations regardless of whether they engaged in EEO [equal employment opportunity] activity."
An employer also should continue its harassment investigation even after the termination of a complainant for misconduct, Kluger said. The employer can gain credibility by taking appropriate remedial action against a harasser even after a complaining employee has been disciplined or terminated, he noted.